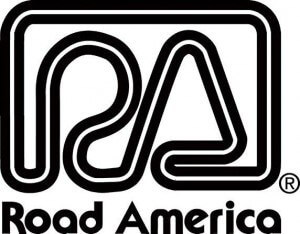 PALM SPRINGS, CALIFORNIA (July 5, 1999) – For Chuck West, Team Owner of World Speed Motorsports, Road America brings back fond memories, when just a couple of years ago West was behind the wheel making history on the famed 4.048-mile road course. West walked away with a podium finish of 2nd place and set a record for the fastest lap in 1996, then in 1997 set an overall Atlantic-qualifying record, which has not yet been broken. And now, with Nicolas Rondet driving the #14 Martini Sunglasses/Red Line Oil Swift 008.a, World Speed will strive for another top performance.
"I am looking forward to Road America. I have raced on the course before, when I was driving for the Barber-Dodge Pro Series. The straight-aways are a little long, but it is still a great track. The asphalt is very smooth, which makes it easier to take the turns," said Rondet.
Rondet has made a strong impression beginning his first full Atlantic season. "He certainly has surprised a lot of people and proved that he's more than capable of running up front," said Team Owner, Chuck West. "Nicolas clearly brings the experience and expertise to put us in the position to challenge for the championship." Despite competing on a limited budget, Rondet and World Speed ran as high as second and set the fastest lap at the season opener in Long Beach.
Rondet, who was born in Melle, France, and raised in Sao Paulo, Brazil, brings an international flavor to this year's Atlantic series. His racing roots began nearly ten years ago on the Brazilian karting circuit. As his natural driving ability and some luck would have it, he progressed to the highly acclaimed European Formula 3 series, where he won four out of five races en route to the 1993 series championship. He then contested the British Formula Ford series before taking the French Citroen Cup championship in 1994.
1995 brought Rondet to the United States where he finished 5th overall in the Skip Barber Formula Dodge 2-liter series, despite only running in ten out of 20 scheduled races. He captured the series championship in 1996, as well as the Skip Barber Big Scholarship Shoot-Out, then advanced to the Barber Dodge Pro Series in 1997, finishing 5th overall with three podiums and one pole en route to the rookie title. A limited Barber Dodge schedule in 1998 resulted in 7th overall with three podiums and one pole. Currently, Rondet is in 7th place overall in the Toyota-Atlantic season point standings, and first place for the Rookie-of-the-Year title.
The 88 – mile/17 – lap Road America race will take place Sunday, July 11 at 10:45 a.m., part of the Texaco Havoline 200 CART FedEx Championship weekend. The race will also be televised Saturday, July 17 at 5:30 p.m. Eastern on espn2, with repeat broadcasts on Monday, July 19 at 1:00 a.m. and 5:00 a.m. Eastern.