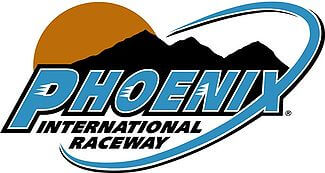 PHOENIX, ARIZONA (June 8, 1999) — The World Speed Star Formula Mazda pair of stars – Jeff Bucknum and Grant Ryley – had their share of ups and downs during last weekend's round of the Star Formula Mazda series at Phoenix International Raceway. Ryley was on pole for the start of the race, while Bucknam came out of the box in the sixth position.
"Both Grant and I had a very strong start. I moved from the sixth position to the second position in the first two laps of the race. My car felt great. After qualifying we had to make some changes to the set-up of the car," said Bucknum, who drives the #14 World Speed Motorsports/Red Line Oil/Shames Construction Mazda.
Bucknum didn't stop in the second position, as he was closing in on the leader, a yellow flag dropped and Bucknum was then able to take the lead for about five laps. Ryley, wasn't so lucky, a crash cost him the race. "It's unfortunate that I wasn't able to finish the race, but I am happy with my pole position," said Ryley.
When the green flag reappeared and the race started again, Bucknum's car position. Shortly after dropping to third, Bucknum ran out of gas and was unable to finish the race. "Mike Miller did an excellent job, he gave us a car on pole (Ryley), and gave me a great racing car. What happened is unfortunate, but the whole team did a great job. It was terrific having Mike Miller engineer for us," said Bucknum.
World Speed Motorsports' dominance of the Formula Mazda series includes six championships and five pro series Rookie-of-the-Year titles since 1991. Most recently, the team captured five wins (Mike Miller – 4, Bucknum – 1) and two poles (Bucknum) en route to second (Miller) and third (Bucknum) in the 1998 Star Formula Mazda Pro Series championship. Catch the World Speed "Stars" June 11-12 as they curve through the road course at Willow Springs International Motorsports Park, as part of the SCCA National Sports Car Racing series weekend.