FormulaSPEED GEN2
Engine: Mazdaspeed MZR
Horsepower: 200
Gearbox: Hewland 6 speed sequential with reverse. No-lift shift
Weight: 1250 with driver
Data system: Cosworth ECU / Aim EVO4 with steering wheel display
Tires: Goodyear Racing
Chassis: 4130 advanced space frame enveloped by Kevlar
Suspension: Pushrod actuated inboard double adjustable Ohlins dampers
Available since: 2016
Eligible to compete in:
The Formula Car Challenge: www.FormulaCarChallenge.com
SCCA Club Racing: www.SCCA.com

For complete specs and purchasing information:
Manufacturer information>>
---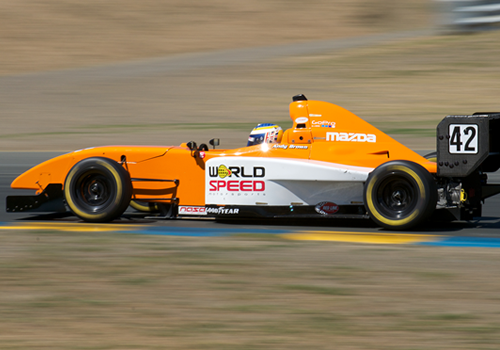 Pro Formula Mazda
Engine: Mazda RX8 Rotary
Horsepower: 250
Gearbox: Hewland 6 speed sequential with reverse. No-lift shift.
Weight: 1350 with driver
Data system: Optional/Open
Tires: Goodyear Racing or Cooper Tires depending on series
Chassis: Carbon fiber monocoque
Suspension: Pushrod actuated inboard triple adjustable Ohlins dampers
Available since: 2004
Eligible to compete in:
The Pro Mazda Championship: www.promazdachampionship.com
The Formula Car Challenge: www.FormulaCarChallenge.com
SCCA Club Racing: www.SCCA.com
For manufacturer information visit: www.StarRaceCars.com
---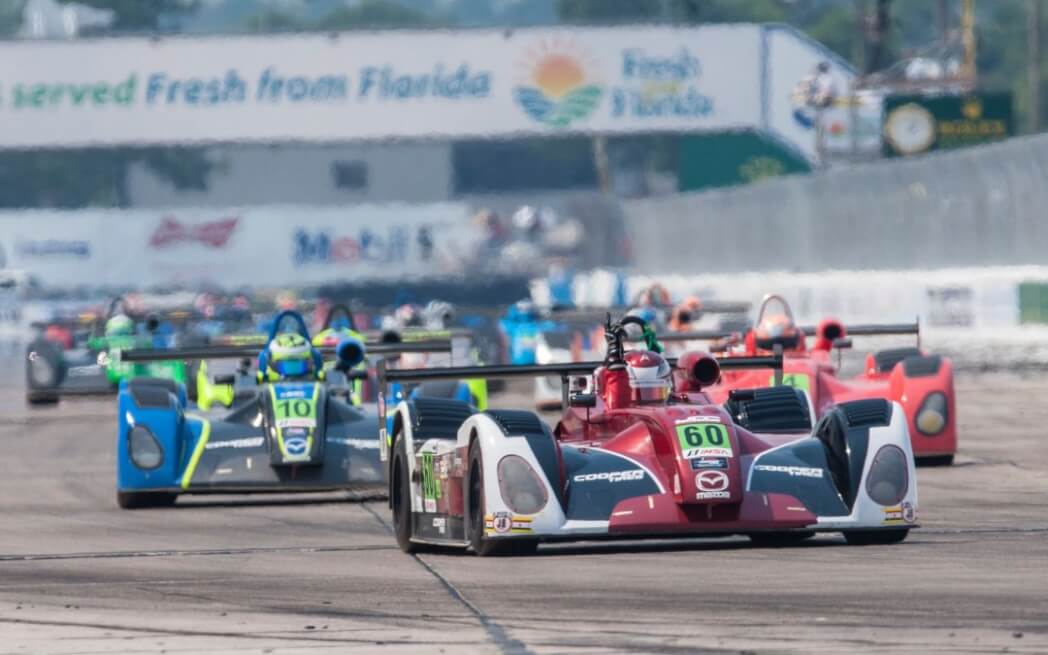 IMSA Lights DP02
Engine: Mazda MZR 2.0
Horsepower: 240
Gearbox: Hewland 6 speed sequential with reverse. No-lift shift. Paddle shifting
Weight: 1175 minimum weight
Data system: Optional/Open
Tires: Cooper Tires
Chassis: Carbon fiber monocoque
Suspension: Pushrod actuated inboard triple adjustable dampers
Available since: 2004
This car is used in the IMSA Cooper Tires Prototype Lites series powered by Mazda, and is also eligible for SCCA competition.
For manufacturer information visit: www.ElanMotorsports.com
---
SPECIAL PROJECTS AND CARS
World Speed has a history of researching and developing cars in a methodic and quick fashion. If you have a car that needs engineering development, WSM can help. World Speed has assisted in the development of a variety of open wheel, prototype, and sedan projects. All special project requests are considered, and kept confidential. WSM can provide track support for these special projects as well.
Contact us with your specific goals, or special projects, and WSM will develop a program to fit your needs.