19 Mazda Powered Racers Scream Through Sonoma
Kaiser, Weaver, and Whelden Secure Class Wins Both Days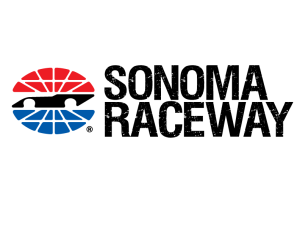 The Formula Car Challenge presented by Goodyear visited Sonoma for a double header event this past weekend. It was sunny and hot all weekend. Saturday's high temp was 100, followed by a cooler Sunday that was "only" in the low 90's.
After a morning warm up session the drivers headed out for qualifying. In his first start of the year, Patrick O'Neill clicked off the fastest time at 1:30.616 just edging out points leader Kyle Kaiser. Lloyd Read completed the top three in the Pro FM class. Michael Whelden set the bar in FS2.0 with a lap time of 1:36.928. FS2.0 entries of Ken Rodrigues and Kerstin Smutny followed closely behind. Formula Mazda driver Bill Weaver scored another pole in the class with a fast lap at 1:37.783. Derry O'Donovan and series new-comer TJ Fischer rounded out the top three in FM.
In Saturday's race Kyle Kaiser solidified his top spot in the Pro Formula Mazda points by grabbing the victory. In a classic turn 11 move, Kaiser passed pole sitter Patrick O'Neill. Giving chase through turn two, O'Neill tried to return the move, however fell back. 2011 FCC PFM Champion Lloyd Read finished second, and Andre Erikson filled out the Pro FM podium.
The Formula Speed 2.0 podium welcomed Kerstin Smutny for the first time this year. The talented female driver snagged the third spot as Michael Whelden and Ken Rodrigues battled it out for the top spot. Whelden kept his run going picking up his 5th win of the year.
Bill Weaver scored his third win of the year narrowly holding off Derry O'Donovan who pushed for the top spot over the 14 lap run. Scoring his first podium finish, TJ Fischer grabbed the last position on the podium.
Pole Positions for Round 5 – June 16th, 2012
FM: Bill Weaver

FS2.0: Michael Whelden

PFM: Patrick O'Neill
Race Winners Round 5 – June 16th, 2012
FM: Bill Weaver

FS2.0: Michael Whelden

PFM: Kyle Kaiser
Point's leader Kyle Kaiser secured the pole position Sunday morning setting a fast time of 1:31.307 narrowly staying ahead of Lloyd Read by less than a tenth of a second. Andre Eriksen rounded out the top three starters.
Michael Whelden continued to set the bar in the FS2.0 with a fast time of 1:37.647, however the hard charging Ken Rodrigues and Kerstin Smutny showed their speed narrowing the gap greatly over Saturday's fast times.
Bill Weaver kept his perfect weekend on a roll, again picking up the top spot in qualifying with a 1:38.067. Rookie TJ Fischer picked up the pace securing the second spot on the grid followed in close tow by Derry O'Donovan.
Picking up his second win of the weekend, young Kyle Kaiser added valuable points to his championship lead. Regular series competitor Patrick O'Neill had an impressive drive from the back of the field to actually cross the line first, but O'Neill was penalized one position to second spot for going to a new set of tires for the second race. Lloyd Read took the final Pro FM podium position.
After two close calls, Michael Whelden was able to regain his composure and apply steady pressure to Ken Rodrigues to move into the top spot with just 3 laps remaining. Rodrigues made impressive gains to lead the new FS2.0 field. Kerstin Smutny maintained a clean race to claim the third spot.
Scoring the weekend sweep in Formula Mazda, Bill Weaver led all 15 laps on route to his 4th win of the season. Impressive TJ Fischer matched Weaver's pace, but was mired in a race long battle with Derry O'Donovan narrowly edging out the veteran at the finish.
Pole Positions for Round 6 – June 17th, 2012
FM: Bill Weaver

FS2.0: Michael Whelden

PFM: Kyle Kaiser
Race Winners Round 6 – June 17th, 2012
FM: Bill Weaver

FS2.0: Michael Whelden

PFM: Kyle Kaiser
Races seven and eight of the West Coast Region Formula Car Challenge presented by Goodyear will take place at Portland International Raceway on July 13th-15th.