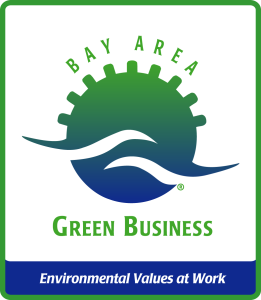 Team is leading by example, and is looking for others to follow
This week World Speed Motorsports became the first racing team at Infineon Raceway to become certified green by the Bay Area Green Business Program.
The Bay Area Green Business Program verifies that businesses meet higher standards of environmental performance. Thier partnership with government agencies and utilities helps local businesses comply with all environmental regulations and take actions to conserve resources, prevent pollution, and minimize waste.
"We would like to extend an invitation to all of the other businesses in our racing industrial park to participate in this program. It is a way that we can do our best as stewards of our planet and local work environment," stated World Speed Operations Manager Mark Milazzo. "Jeff Loge our Special Projects Engineer lead the charge on getting us certified and we would welcome any of the other tenants to stop by and speak with Jeff about the process."Additional information can be found at the Bay Area Green Business Program website. World Speed Motorsports is committed to clean technologies and green processes.