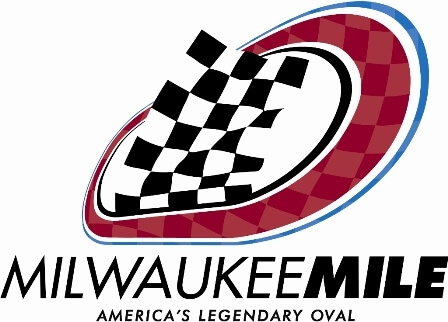 MILWAUKEE, WISCONSIN (June 5, 1999) — Nicolas Rondet nearly captured his first career podium finish in today's Kool/Toyota Atlantic Championship race at the "dairy state's" famed Milwaukee Mile. By virtue of his fourth place finish, Rondet moves into the lead in the Rookie-of-the-Year title chase as well as seventh overall for the championship.
In a crash-marred 60-lap race, Rondet had one of the most exciting encounters of the race with Lynx Racing's Buddy Rice. While battling wheel-to-wheel for the remaining two laps, the two competitors touched wheels, and Rice was able to slip by. "My engine started to overheat after the 2nd lap and I was expecting the engine to blow at any second, but fortunately it did not. I had to use fifth gear the entire time and it turns out I was able to finish the race.  Fourth place is good, and I was the top rookie. I was in the third position on the last lap, and Rice was right there. He knew that if he didn't pass me, then Lazzaro would have gone by him. So, I was trying to hang on to the podium finish."
"Nicolas did a great job," said Chuck West, team owner. "He kept us in the game despite a concern with the engine's temperature. He's certainly coming to grips with oval racing, but I'm glad we're moving on to Montreal. We've had three consecutive oval races and it will be good to be back on a road course. Especially one like Montreal where we've been fast before."
If you missed the chance to see Rondet live on track at Milwaukee, you can catch him on espn2, Saturday June 12 at 4:00 p.m. EST, with repeat broadcasts on Tuesday, June 15 at 5:00 a.m., and Thursday, June 17 at 4:00 a.m.  Round five of the Kool/Toyota Atlantic series is scheduled Saturday, June 12, at the Circuit Gilles Villeneuve, part of the Canadian Grand Prix FIA Formula One World Championship weekend, in Montreal, Quebec, Canada.